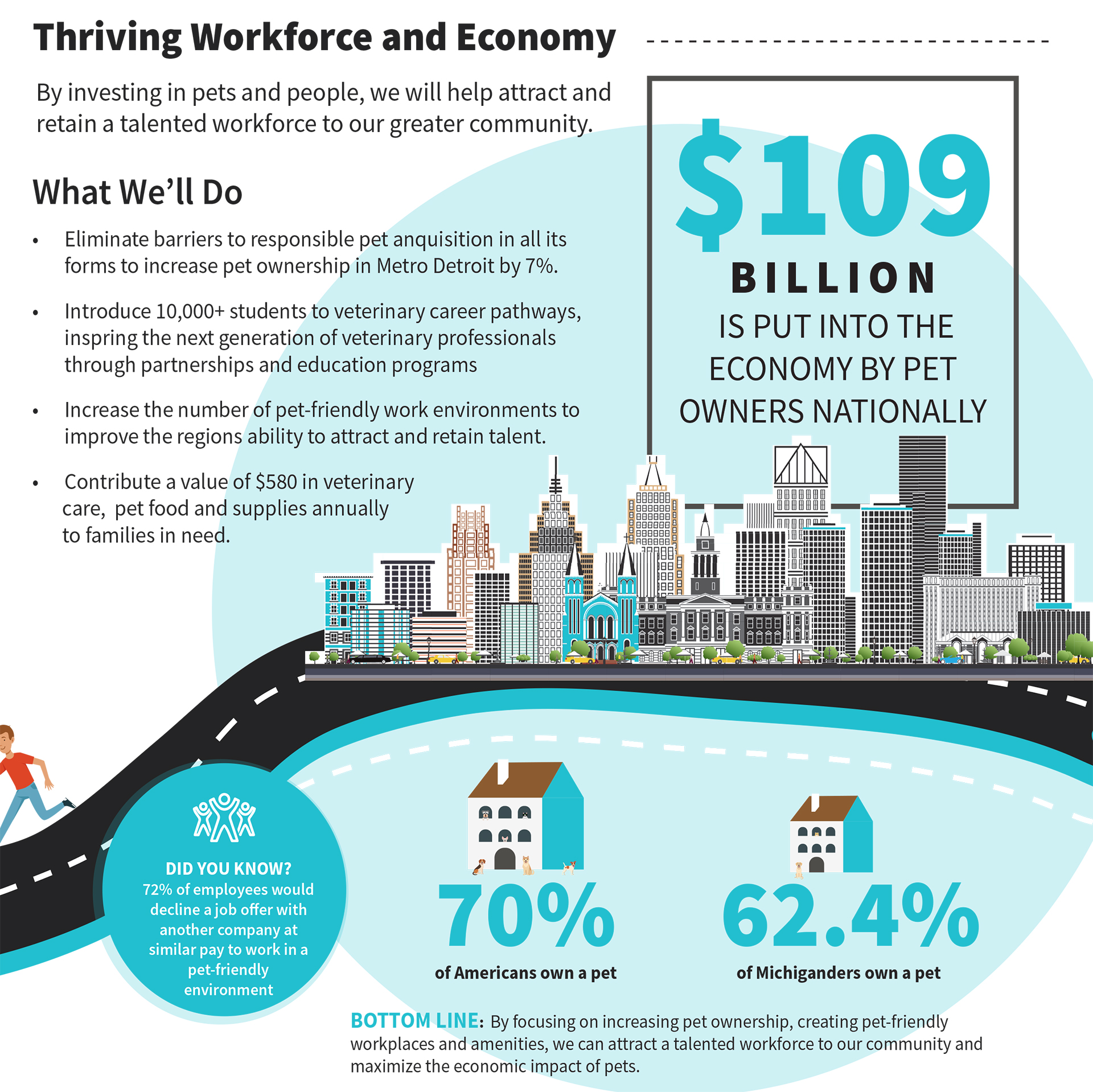 The Benefits of Bringing Pets To Work
The Human Animal Bond Research Initiative (HABRI) found that pet ownership is responsible for saving $11.7 billion yearly. 132.8 million pet owners save $11.37 billion on physician office visits, while 20 million owners who walk their pets 5 times a week show lower obesity and save $419 million in healthcare.
Pets have been seen as an employee-only benefit in the past, factors that positively affect employees correlate with improved office morale, absenteeism, and a healthy work-life balance.
The Politics of Pets in the Workplace
A study by the Virginia Commonwealth University found that when people had their pets around during the workday, they had much lower stress levels than those who had to leave their furry friends at home.
The study shows employees who brought their pets to the workplace experienced an 11% drop in stress levels, while those who were forced to leave their pets at home had a 70% rise in stress levels.
Pet-Friendly Workplaces Are a Win-Win For Employee Wellbeing And For Business
The Rising Trend of Pets At Work
When polled about the benefits of pets in the office, participants (n=97 cat owners; n=110 dog owners) reported:
pets relieved stress (cats = 29%; dogs 21%)
made the office more friendly (cats = 21%; dogs = 18%)
provides a positive diversion (cats = 19%; dogs = 9%)
Six Reasons Dog-Friendly Workplaces Attract Millennials
Banfield Pet Hospital recently conducted a Pet-Friendly Workplace PAWrometer study. In it, they asked more than 1,200 employees and HR managers about the impact of having a pet-friendly workplace. In areas such as improved employee morale, greater work-life balance, improved work relationships and ability to work longer hours, respondents agreed between 75-95% of the time.
Pet Friendly Benefits Increase Employee Retention
An overwhelming majority of employees say they feel highly connected to their employer's mission when pet-friendly policies and benefits are in place, according to research from Nationwide and the Human Animal Bound Research Institute.
With millennials making up the majority of the workforce today, and that majority having a high likelihood to owning a pet, benefit managers have a real opportunity to engage with this demographic, said Anthony Sharett, president of Nationwide Pet Insurance.
In fact, 72% of employees would decline a job offer with another company at similar pay to work in a pet-friendly environment, according to the study.
Engagement also skyrockets at companies with pet-friendly policies, the study notes, with 91% of respondents saying they feel fully engaged in a pet-friendly workplace, compared to only 65% who say they feel fully engaged in a non-pet-friendly atmosphere.